Astbury Motocross Track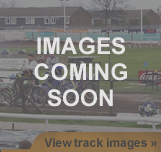 Show us what you got!
Want to show off your skills or show us a video / photo of the motocross track? Upload your media by clicking here
Track Information
THIS TRACK IS NO LONGER OPERATIONAL!
Track is the old school field type track which is marked out on the grass.
It incorporates the hilly sections of the field and the woody sections.

Know of a Motocross Track that is not listed on Total MX, or have some updated information? Please click here to submit or update a motocross track.

Track Discussions
Thread Title
Created
Replies
Views
Astbury Motocross Track General Discussion
12th October 2010
By TotalMX
1
48

Origional Message:

Welcome to Astbury Motocross Track's Discussion.

Feel free to post comments, ask questions and respond to other members threads.

4th January 2011
TotalMX
#3
Join Date: 15/06/2010
Location: Bristol, Avon

Astbury Motocross Track General Discussion
---
Chesire North West SCC are running a few races at the track this year, the dates are:
April 17th, July 3rd, September 25th.
Further information can be found on there website: http://www.cnwssc.co.uk/#/2011-dates/4515880201
6th October 2010
TotalMX
#2
Join Date: 15/06/2010
Location: Bristol, Avon

RE: Astbury Motocross Track Discussion
---
No scheduled openings have yet been found for this track, however, we will post it here when next opening. You will automatically be emailed if a post is created.
6th October 2010
canon
#1
Join Date: 18/09/2010
Location: stoke

RE: Astbury Motocross Track Discussion
---
Hi can someone please tell me when this place is open,many thanks
This website and its content is copyright of Total MX - © Total MX 2021. All rights reserved. | | | | | | |
Please note. Total MX is a totally free service and holds no responsibility for any track information, directions or thread postings shown on this website.
Check out some of our Motocross Tracks: | |
Find a motocross track nearest to your home town: | | | | |
| | | | |