Dunston Moto Park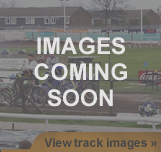 Show us what you got!
Want to show off your skills or show us a video / photo of the motocross track? Upload your media by clicking here
Track Information
This is an AMCA track used for race meetings. It is used by Warley Wasps Motocross Club and North Staffs Motocross Club.
(We currently Have limited information on this track, if you have any information or photo's of the track please contact us)


Know of a Motocross Track that is not listed on Total MX, or have some updated information? Please click here to submit or update a motocross track.

Track Discussions

This website and its content is copyright of Total MX - © Total MX 2022. All rights reserved. | | | | | | |
Please note. Total MX is a totally free service and holds no responsibility for any track information, directions or thread postings shown on this website.
Check out some of our Motocross Tracks: | |
Find a motocross track nearest to your home town: | | | | |
| | | | |