Greenside Motocross Track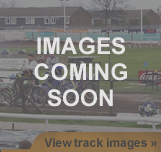 Show us what you got!
Want to show off your skills or show us a video / photo of the motocross track? Upload your media by clicking here
Track Information
Greenside is based on a hill and graded every few goes, but its only open every 3rd weekend.


Know of a Motocross Track that is not listed on Total MX, or have some updated information? Please click here to submit or update a motocross track.