Halnaker Chalk Pits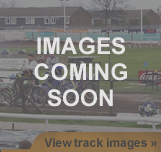 Show us what you got!
Want to show off your skills or show us a video / photo of the motocross track? Upload your media by clicking here
Track Information
This is an old quarry where pitbikes,quads and solos ride.
It's a cheap place to practice, however, it is not like your typical practice track, but more of an area to practice.
Open every 3rd sunday of the month-10 till 4 and costs £13 per bike.


Know of a Motocross Track that is not listed on Total MX, or have some updated information? Please click here to submit or update a motocross track.

Track Discussions
Thread Title
Created
Replies
Views
contact information.
02nd October 2013
By davis1898
1
56

Origional Message:

does anybody have contact information to halnaker chalk pits. there was a number on here recently but it has gone.. or can anybody give me information on the requirements needed to ride here? thanks

5th July 2015
Jpalmer
#1
Join Date: 05/07/2015
Location: Havant

contact information.
---
Can I ride my 250 here ?? And do I need boots and that to ride here
This website and its content is copyright of Total MX - © Total MX 2021. All rights reserved. | | | | | | |
Please note. Total MX is a totally free service and holds no responsibility for any track information, directions or thread postings shown on this website.
Check out some of our Motocross Tracks: | |
Find a motocross track nearest to your home town: | | | | |
| | | | |