Hobs Hole Lane Motocross Track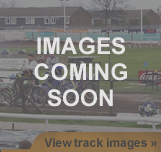 Show us what you got!
Want to show off your skills or show us a video / photo of the motocross track? Upload your media by clicking here
Track Information
Hobs Hole Lane is a circuit that has been used by the AMCA for many years.The track itself is a mix of sand in the lower sections and darker soil on the upper parts of the circuit.It has plenty of jumps and lies on ground with up and downhill sections.and with the recent spell of dry weather will be in cracking condition.The viewing area in the middle of the circuit is also spot on.