Joyce Green Dartford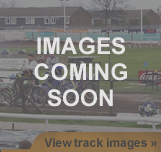 Show us what you got!
Want to show off your skills or show us a video / photo of the motocross track? Upload your media by clicking here
Track Information
This track is now closed!


Know of a Motocross Track that is not listed on Total MX, or have some updated information? Please click here to submit or update a motocross track.

Track Discussions
Thread Title
Created
Replies
Views
Joyce Green Dartford (Practice)
01st June 2012
By jg.motoxclub
1
41

Origional Message:

Event Type: Practice
Event Date:02/06/2012

the track is open sat.sun.mon subject to weather sat is looking good for big track .small track. and pit bike track.but please phone on the land line after 8 o clok for comfirmation for sunday and monday as weather is not looking good for those days thank you jackie number to ring 0208 467 7516

5th June 2012
amar
#1
Join Date: 17/02/2012
Location: kent

Joyce Green Dartford (Practice)
---
hi do u think the tracke well be open on sunday
This website and its content is copyright of Total MX - © Total MX 2021. All rights reserved. | | | | | | |
Please note. Total MX is a totally free service and holds no responsibility for any track information, directions or thread postings shown on this website.
Check out some of our Motocross Tracks: | |
Find a motocross track nearest to your home town: | | | | |
| | | | |