Joyce Green Dartford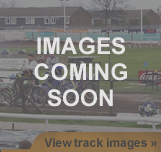 Show us what you got!
Want to show off your skills or show us a video / photo of the motocross track? Upload your media by clicking here
Track Information
This track is now closed!


Know of a Motocross Track that is not listed on Total MX, or have some updated information? Please click here to submit or update a motocross track.

Track Discussions
Thread Title
Created
Replies
Views
tracx
15th January 2013
By martyn1981
1
50

Origional Message:

hi all, does anyone know any tracks that are open no matter what the weather in and around milton keynes. got my son a kx60 we are dying to ride it lol

5th February 2013
TotalMX
#1
Join Date: 15/06/2010
Location: Bristol, Avon

tracx
---
Hi there,

Unfortunately we cannot guarantee when tracks will open, with all the bad weather we have had, alot of tracks have been struggling to open. Unless its an indoor track, I think everyone is in the same boat. Some tracks will use woodchip to try and dry out the tracks, so its a case of contacting the tracks and waiting to see when they announce when they will re-open.
We too are desperate to get back out on the track, won`t be long and the warmer weather will be here :)
This website and its content is copyright of Total MX - © Total MX 2021. All rights reserved. | | | | | | |
Please note. Total MX is a totally free service and holds no responsibility for any track information, directions or thread postings shown on this website.
Check out some of our Motocross Tracks: | |
Find a motocross track nearest to your home town: | | | | |
| | | | |