Stratford Motocross Track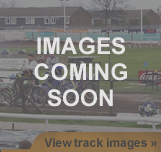 Show us what you got!
Want to show off your skills or show us a video / photo of the motocross track? Upload your media by clicking here
Track Information
The track has 2 tripples, 2 step ups and 2 large step downs.

It has rolling whoops with option to jump all on 1 side or skip on the other side.

It also has ski jumps and 1 large table top.
There are large built up berms throughout the track.


Know of a Motocross Track that is not listed on Total MX, or have some updated information? Please click here to submit or update a motocross track.

Track Discussions
Thread Title
Created
Replies
Views
Photographers
30th December 2012
By OliLees
1
34

Origional Message:

Hi there all,

Im a local young photographer who is currently building a strong portfoilio of extreme sports. I am looking for models for portraits and action shots of riders. It will be unpayed modelling but i am happy to let you use the photos for private use ie facebook, as long as credit is given. I am also asking who to get in touch with to ask about using the Stratford track for the shoot and what actions need to be taken to get use of the track. If you are interested in seeing any of my work please go to www.olileesphotography.co.uk and if you are intrested in being a model for me for a day and are over 18 please email me at olileesphotography@hotmail.co.uk

Many thanks

Oli

4th January 2013
TotalMX
#1
Join Date: 15/06/2010
Location: Bristol, Avon

Photographers
---
Hi, if you do not get a reply from any riders you can try posting on our facebook page.
Total MX
This website and its content is copyright of Total MX - © Total MX 2021. All rights reserved. | | | | | | |
Please note. Total MX is a totally free service and holds no responsibility for any track information, directions or thread postings shown on this website.
Check out some of our Motocross Tracks: | |
Find a motocross track nearest to your home town: | | | | |
| | | | |