Swanmore Motocross Track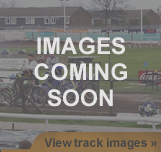 Show us what you got!
Want to show off your skills or show us a video / photo of the motocross track? Upload your media by clicking here
Track Information
The track is built into the landscape so has some natural step-ups and step-downs.
They have added man made jumps to these to create variety throughout the track.
There are various sizes of ski jumps and tight techincal sections.


Know of a Motocross Track that is not listed on Total MX, or have some updated information? Please click here to submit or update a motocross track.