Wakes Colne Essex Motocross Track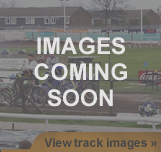 Show us what you got!
Want to show off your skills or show us a video / photo of the motocross track? Upload your media by clicking here
Track Information
Track information is currently unavailable
If you can help with any additional information, please email us, or post a thread below.


Know of a Motocross Track that is not listed on Total MX, or have some updated information? Please click here to submit or update a motocross track.

Track Discussions
Thread Title
Created
Replies
Views
Wakes Colne Essex Motocross Track, Practice meeting on 29/03/2013
06th March 2013
By TotalMX
1
37

Origional Message:

Event Type: Practice
Event Date:29/03/2013

General Practise for Adult riders and also a Test day attended by GH Motorcycles with Suzuki & Yamaha, Jim Aim Racing with KTM & Herts MX with Honda. Numbers are strictly limited and you must book in with Juliet on 07810 202802, Cost £30 ACU licence required (day licence also available £10) Details on how to arrange a test ride can be obtained by calling the relevant shop. GH Motorcycles 01206 791155 Jim Aim Racing 01787 460671 Herts MX 01462 486580

No Responses have been left for this discussion!
This website and its content is copyright of Total MX - © Total MX 2021. All rights reserved. | | | | | | |
Please note. Total MX is a totally free service and holds no responsibility for any track information, directions or thread postings shown on this website.
Check out some of our Motocross Tracks: | |
Find a motocross track nearest to your home town: | | | | |
| | | | |