Warmingham Lane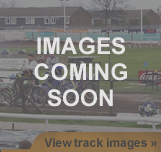 Show us what you got!
Want to show off your skills or show us a video / photo of the motocross track? Upload your media by clicking here
Track Information
This motocross track is a race track only, its not used for practice. Its used by the amca and acu motocross clubs.
This is a clay track with big tabletops and hills.


Know of a Motocross Track that is not listed on Total MX, or have some updated information? Please click here to submit or update a motocross track.