Warmingham Lane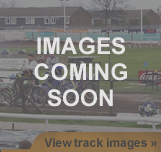 Show us what you got!
Want to show off your skills or show us a video / photo of the motocross track? Upload your media by clicking here
Track Information
This motocross track is a race track only, its not used for practice. Its used by the amca and acu motocross clubs.
This is a clay track with big tabletops and hills.


Know of a Motocross Track that is not listed on Total MX, or have some updated information? Please click here to submit or update a motocross track.

Track Discussions

This website and its content is copyright of Total MX - © Total MX 2022. All rights reserved. | | | | | | |
Please note. Total MX is a totally free service and holds no responsibility for any track information, directions or thread postings shown on this website.
Check out some of our Motocross Tracks: | |
Find a motocross track nearest to your home town: | | | | |
| | | | |