Whiteway Barton Motocross Track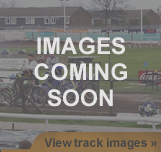 Show us what you got!
Want to show off your skills or show us a video / photo of the motocross track? Upload your media by clicking here
Track Information
Phonex Motopark has used in the Phonex Tools Motocross Championship.
Hardpack track in a steep valley. 3/4 mile in length. Natural with a selection of jumps and tabletops. The track underwent major changes and was revamped. The main difference was that the track was run in reverse.
PLEASE NOTE. This motocross track no longer runs practice sessions. The track is used for races and other organised events.


Know of a Motocross Track that is not listed on Total MX, or have some updated information? Please click here to submit or update a motocross track.