Hobs Hole Lane Motocross Track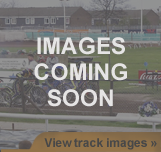 Show us what you got!
Want to show off your skills or show us a video / photo of the motocross track? Upload your media by clicking here
Track Information
Hobs Hole Lane is a circuit that has been used by the AMCA for many years.The track itself is a mix of sand in the lower sections and darker soil on the upper parts of the circuit.It has plenty of jumps and lies on ground with up and downhill sections.and with the recent spell of dry weather will be in cracking condition.The viewing area in the middle of the circuit is also spot on.


Know of a Motocross Track that is not listed on Total MX, or have some updated information? Please click here to submit or update a motocross track.

Track Discussions
Thread Title
Created
Replies
Views
hobs hole lane
21st April 2013
By Ianwilson72@hotmail.com
1
47

Origional Message:

do i have to have amca licence to practice on track and can i go on it at weekends and do i have to pay someone for my practice times ive got cannok phone num 01543466282 which im gonna ring to moz to try and obtane licence if any one can help on more info would much apresheate it thanks ian

No Responses have been left for this discussion!
This website and its content is copyright of Total MX - © Total MX 2021. All rights reserved. | | | | | | |
Please note. Total MX is a totally free service and holds no responsibility for any track information, directions or thread postings shown on this website.
Check out some of our Motocross Tracks: | |
Find a motocross track nearest to your home town: | | | | |
| | | | |