Hobs Hole Lane Motocross Track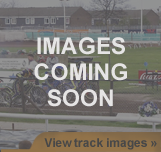 Show us what you got!
Want to show off your skills or show us a video / photo of the motocross track? Upload your media by clicking here
Track Information
Hobs Hole Lane is a circuit that has been used by the AMCA for many years.The track itself is a mix of sand in the lower sections and darker soil on the upper parts of the circuit.It has plenty of jumps and lies on ground with up and downhill sections.and with the recent spell of dry weather will be in cracking condition.The viewing area in the middle of the circuit is also spot on.


Know of a Motocross Track that is not listed on Total MX, or have some updated information? Please click here to submit or update a motocross track.

Track Discussions
Thread Title
Created
Replies
Views
Hobs Hole Lane Motocross Track General Discussion
12th October 2010
By TotalMX
1
57

Origional Message:

Welcome to Hobs Hole Lane Motocross Track's Discussion.

Feel free to post comments, ask questions and respond to other members threads.

19th July 2011
TotalMX
#3
Join Date: 15/06/2010
Location: Bristol, Avon

Hobs Hole Lane Motocross Track General Discussion
---
Hi, this is an AMCA track so is used by local clubs. There will be restrictions on the number of times it can be used a year so will only be used by the clubs on a few occassions a year, prob a maximum of 12. Try contacting AMCA clubs in the area, they will be the guys using it.
Also keep an eye on the opening schedules as we list race events and this track has been on there a few times, just go down and speak to the clubs they are all friendly and welcome new members if they have the space.
18th July 2011
Joshwhaaa
#2
Join Date: 18/07/2011
Location: walsall

Hobs Hole Lane Motocross Track General Discussion
---
How do i get permission to use the track as i only live down the road? anybody know please message me 07792889537
18th January 2011
ktm kid123
#1
Join Date: 18/01/2011
Location: birmingham

Hobs Hole Lane Motocross Track General Discussion
---
Hobs Hole lane is not a free pratice track, it is an amca track.
HAD A NARROW ESCAPE WHEN THE POLICE TURNED UP.
This website and its content is copyright of Total MX - © Total MX 2021. All rights reserved. | | | | | | |
Please note. Total MX is a totally free service and holds no responsibility for any track information, directions or thread postings shown on this website.
Check out some of our Motocross Tracks: | |
Find a motocross track nearest to your home town: | | | | |
| | | | |