Toms Farm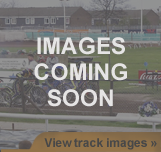 Show us what you got!
Want to show off your skills or show us a video / photo of the motocross track? Upload your media by clicking here
Track Information
This track is NO LONGER OPEN. Unfortunately, Tom past away in 2011 and the land was sold on to a local farmer, the land is no longer used for motocross / off-road vehicles.


Know of a Motocross Track that is not listed on Total MX, or have some updated information? Please click here to submit or update a motocross track.

Track Discussions