Halnaker Chalk Pits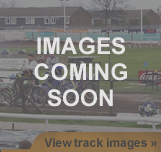 Show us what you got!
Want to show off your skills or show us a video / photo of the motocross track? Upload your media by clicking here
Track Information
This is an old quarry where pitbikes,quads and solos ride.
It's a cheap place to practice, however, it is not like your typical practice track, but more of an area to practice.
Open every 3rd sunday of the month-10 till 4 and costs £13 per bike.


Know of a Motocross Track that is not listed on Total MX, or have some updated information? Please click here to submit or update a motocross track.

Track Discussions
Thread Title
Created
Replies
Views
price
08th March 2013
By pibike49
1
45

Origional Message:

the price is £13 per bike

11th March 2013
TotalMX
#1
Join Date: 15/06/2010
Location: Bristol, Avon

price
---
Many thanks for the information, we have updated the track page. Do you have any contact details for the track owner?
This website and its content is copyright of Total MX - © Total MX 2021. All rights reserved. | | | | | | |
Please note. Total MX is a totally free service and holds no responsibility for any track information, directions or thread postings shown on this website.
Check out some of our Motocross Tracks: | |
Find a motocross track nearest to your home town: | | | | |
| | | | |