Have you ever experienced the frustration of having a bike stolen, or even bought a bike which unknown to you was stolen. Well here at Total MX we have decided enough is enough. There has never been a good way of checking or reporting your bike stolen unitll now. If you have a frame, engine, reg, datatag/transponder number you can type it into the box below and check it against our database of 100ís of reported stolen bikes.
This is a free service that will help to stop thieves being able to sell on bikes to innocent bystanders and by making it harder for them they may think twice about stealing our bikes in the first place.
If you have ever had a bike stolen report it to us now and we will add it to our database, which may help to have it returned.
Any bike matched as being stolen using this service has the chance of a reward for the return of the stolen bike. So remember, if you hear or come across a bike that you suspect is stolen, please perform a search on our database. Click here to view recent stolen bike entries!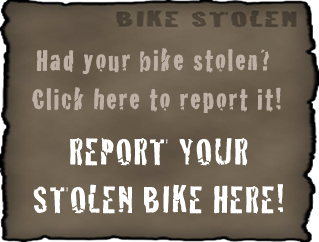 Entry 1 of 1
| | |
| --- | --- |
| Date & Time of theft: | 18th July |
| Location of theft: | Chirk |
| Vehicle Type: | Off road |
| Vehicle Make: | Honda |
| Model: | CR 125 |
| Registration: | - |
| Year: | 2005 |
| Frame/Chasis number: | 901222 |
| Engine Number: | - |
| Security Number (Datatag etc): | - |
Other information about the theft:
KTM SX 125 2012
Location: Materly Basin MXGP near Winchester
Reward for return: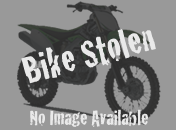 2 bikes stolen from the materly basin mxgp near winchester, these are identical bikes, both ktm 125 sx 2012 models.they were stolen on 18th august 2012 from the motocross circ...
read more....
KTM SXF450 2008
Location: Latchford, Warrington
Reward for return: A reward is offered for information leading to the recovery of the bike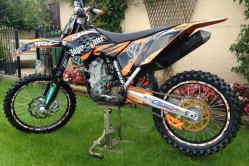 Stolen - ktm 450sxf bike was stolen from newman street friday night around 22:30-23:00, we do know that it was pushed to the top of the road and started there and then ridden...
read more....